So, as you may have guessed from the title, the lads over at Studio Wildcard are on the cusp of releasing Ark: Survival Evolved! Correct, in less than a fortnight it will finally be out of early access, on PC, PS4 AND Xbox One August 8th! In the run up to release, Studio Wildcard have stayed true to their promise of no server wipes, despite worries over hacking. However, Wildcard have taken this into account and put further stricter measures in place in order to prevent future hacking.  In addition to this, Studio Wildcard are rolling out a cluster of new servers, running new code and infrastructure in order to cope with the load.
To coincide with release, the latest official mod for ARK, 'Ragnarok', will be available on PS4 and Xbox One on release. The expansive expansion will be free to download, featuring a Griffon and a load of bug fixes and QOL changes.  Also, Wildcard have stated that they will be bringing out private, rentable servers for Xbox One and PS4 players at a very low price and hosted by Nitrado. The servers will feature the following:
●       No need for a second console to host personal servers
●       Complete access to all of ARKs custom server config settings
●       The option to create cross ARK Clusters, allowing travel across all four maps
●       Create a backup of server save files, allowing players to try something new without the fear of losing data
●       Better optimisation, meaning higher performance
●       Player servers able to support up to 100 players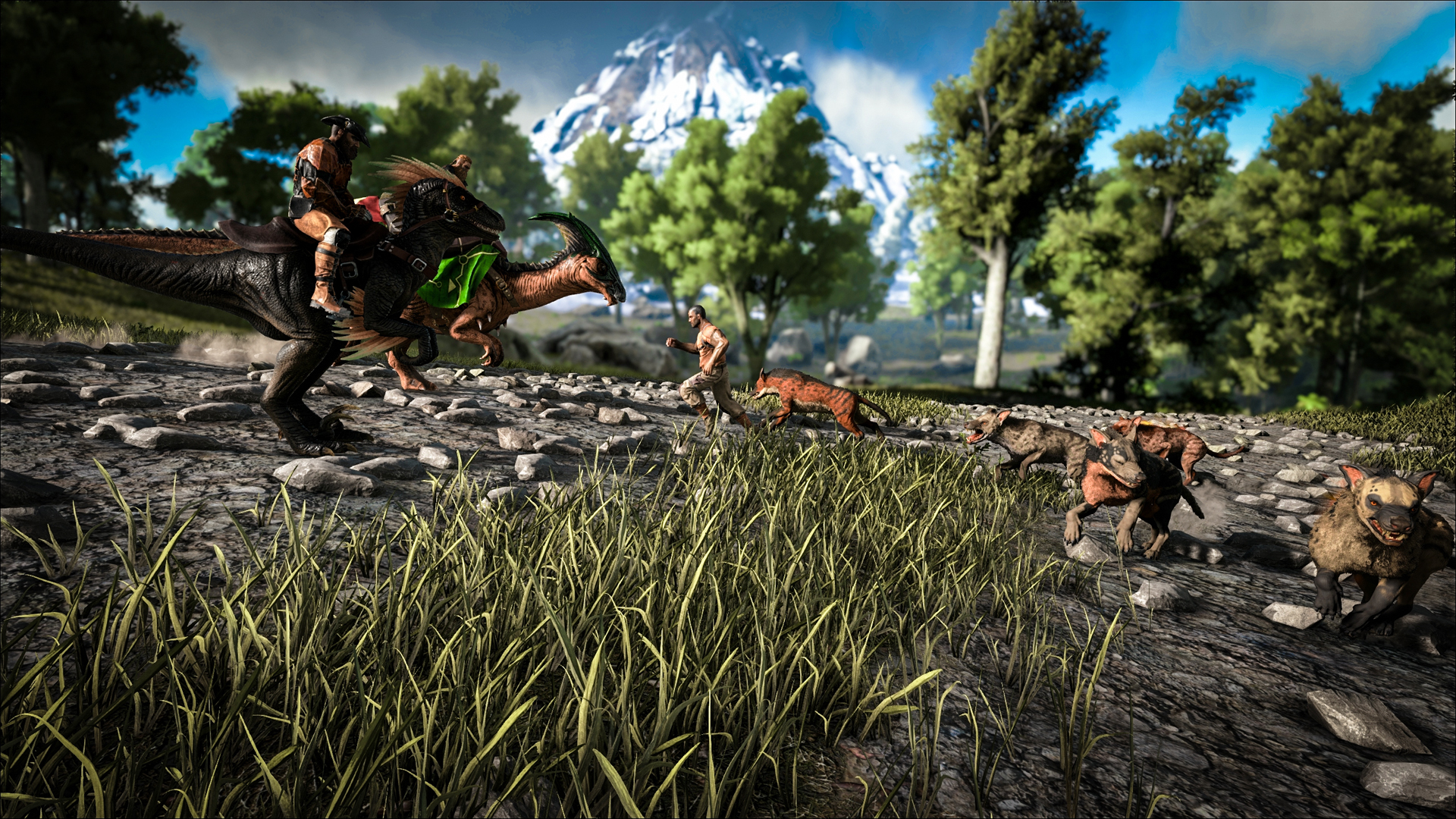 Ragnarok, the community created mod, promises a lot for players, including an incredibly large map, new caves to explore, challenging dungeons, new biomes and a vast ocean with its own ecosystem, not to mention all the environmental hazards one would expect of such an aggressive, natural landscape.
The physical release is looking to include three versions, a normal physical release including the base game and all the free content that has been released for it so far. Another version, the Explorer Pack, which includes the season pass in order to gain access to the other packs looking to be released, alongside Scorched Earth.
However, the largest pack is the Limited Collector's Edition, which includes a multitude of goodies. This edition comes in a faux-wooden chest box, with the base game, season pass, an Explorer's Notebook, featuring dossiers of every in-game creatures, an official necklace, a cloth map of the ARK island, a poster of the dev team and the official soundtrack recorded by a live Philharmonic Orchestra.
Remember to look out for it on August 8th, coming to Steam for PC, PS4 and Xbox One.